YWCA Union County History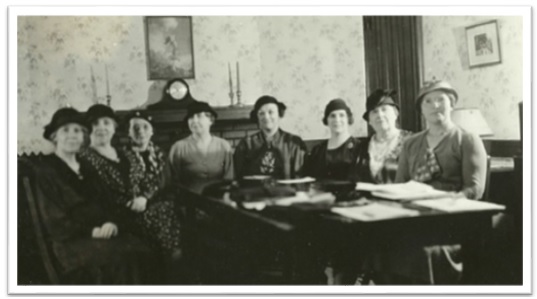 1920
February 20th, the Elizabeth YWCA was organized.
1921
January 21st, the building at 1129-1131 East Jersey Street was opened.
Key Actions/Accomplishments of YWCA Elizabeth
Established a Community Chest, which later became a United Way.
YWCA campaigned for the appointment of the first Elizabeth female police officer.
Established a homeless shelter during the depression for women and girls, sometimes referred to as a "Relief Shelter for Women".
Developed workers' rights codes to protect household workers in Elizabeth.
Worked with the NAACP locally to form the Urban League
1978
With growing concern about domestic violence in Union County, a Battered Women's Project was established, which provided shelter for Union County battered women and their children.
1980
Renamed YWCA Eastern Union County.
1989
Elizabeth building underwent a major facelift, transforming the exterior into a modern brick facade with the YWCA's new national logo proudly etched into the front wall of the building.
1994
Court Advocacy Program established.
2001
Domestic Violence Response Teams created within several local communities in partnership with police and prosecutor's office. Program renamed Crisis Response Teams in 2015.
2001 – 2014
Programs and services gradually added
Counseling
Supportive Housing
PALS
Legal Representation
Domestic Violence Liaison
Transitional Housing
STEP (Skills, Training, Empowerment Program)
2013
Renamed YWCA Union County to more clearly represent our service area.
2017
Opened Union County's first Family Justice Center in partnership with the Union County Prosecutor's Office.
2019
Started our Building for the Future Capital Campaign.
2020
Celebrated our Centennial Anniversary.